Message From the Co-Presidents
Pi Phi Sisters,
Since 1921, our Houston Alumnae Club has cultivated and celebrated sisterhood in Pi Beta Phi by promoting fun and friendship. Whether you are a long-time club member, a young alumna, a Houston newcomer, or you are returning to our club after some time away…. there is something for everyone in our Houston club. Please join us!
We are continuing this year with a more inclusive, integrated approach to programming, with more events focused on fostering friendships across chapters, generations, and backgrounds. We invite you to take part and we encourage you to pay your annual dues, if you have not yet done so. Please follow us on Facebook and Instagram (@houstonpiphi) for the most current news, and visit this website for our full calendar of events. Evites will be sent for our events and gatherings, which are organized around three main categories: sisterhood, signature events, and small groups.
Sisterhood events are open to all club members and include daytime luncheons with featured speakers and evening affairs with merriment mixed in.
Signature events honor our most treasured club traditions, and we have several to look forward to this year. In addition, an alumnae club of our size has a variety of interests, talents, and priorities.
Small group events are designed to promote our members' shared interests in smaller group formats. From Bible Study to Book Club, from our Junior Group to our Golden Arrows, we encourage you to consider attending a small group event this fall.
Our hope is that each of you will find a small group within our large club to foster fun and friendships.
As previously mentioned, the need for better, more effective fundraising has become evident. The new luncheon/speaker format is under the leadership of our "Fab 5" Gala Chairs: Christine Morenz, Jennifer Brown, Molly Khalil, Allison Crosswell, and Leslie Newcomber. Blazing a Trail: Celebrating Leadership & Literacy is slated for April 1, 2020, at River Oaks Country Club. Mark your calendars now!
We owe tremendous gratitude to last year's co-presidents, Katy Smith (TX Gamma) and Alicia Stephens (NC Alpha). Under their leadership, our club not only made many positive improvements, but also the Houston Alumnae Club has been recognized as one of Pi Beta Phi Foundation's Top 10 Alumnae Clubs for 2018-19 … specifically, our club is number 2! They also provided endless support and guidance to us through the officer transition process. Thank you, Katy and Alicia, for your hard work and dedication to our club.
We are honored to be serving as your co-presidents for 2019-2020. We encourage you to "follow your arrow" and join us for a year full of sisterhood, sincere friendship, and service to others.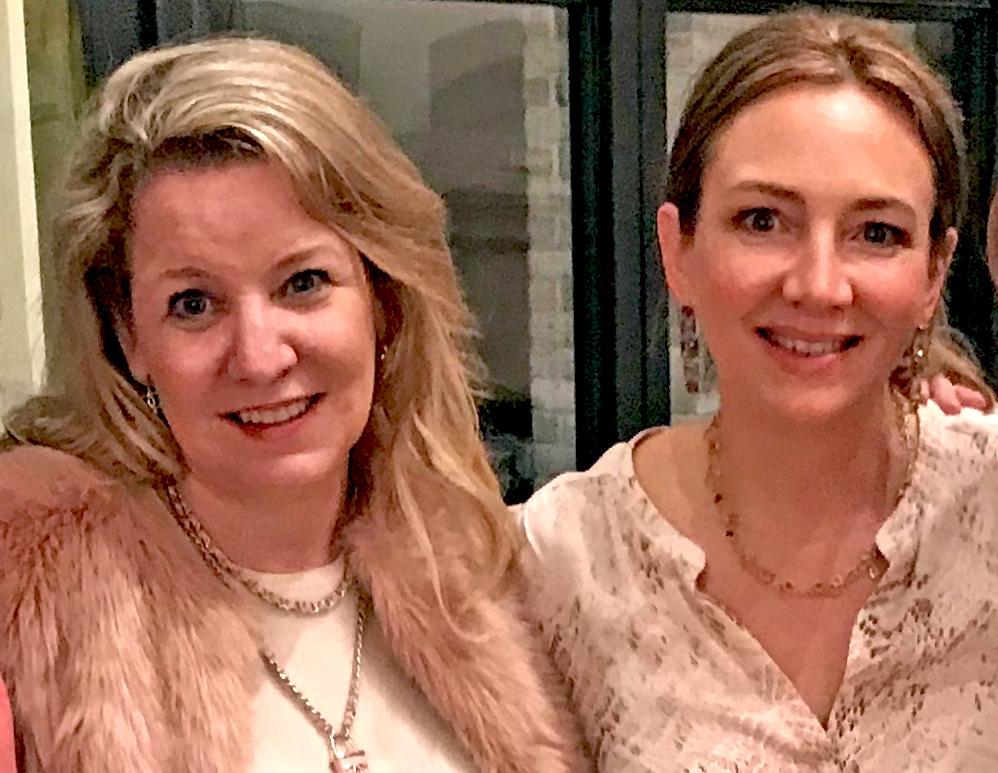 Yours in Pi Phi,
Jennifer Malone Stevenson (TX Alpha) & Elizabeth Moore Vail (Texas Beta)
2019-2020 Co-Presidents