Welcome to Houston Pi Phi
The Houston Alumnae Club was chartered in 1921. Much like the city of Houston, the Pi Phi Alumnae Club is made up of a diverse group of women of all ages and from colleges all over the country. There are two main groups in the club: the senior and the junior group, but many different ways to get connected in an interest group. We hope you will reach out to the group(s) that fits into your life!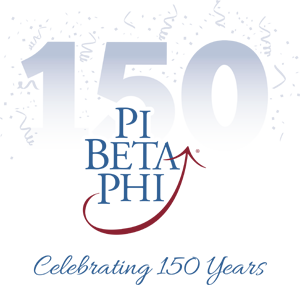 In 2017, Pi Beta Phi will celebrate 150 years of sisterhood. But you don't have to wait until then to start the festivities. Over the next two years, Pi Phis from ocean to ocean will have the opportunity to get involved in a variety of ways including sharing stories with the Ring Ching Road Show, attending biennial events and the 2017 Convention, and participating in the 150 ways to celebrate.
2016-2017 Dues
Thank you, Houston Pi Phis, for renewing your dues! You now have access to the members' only pages. These pages include the member search, newsletters (current and archived), and our Directory (2016-'17 is coming soon) and the past Directory (2015-2016). If you still need to pay your dues, click here. (You will then be able to login to the members' only pages and your information will be listed in the Online Directory.)
Annual New York City Theater Trip
October 17-21, 2016
Click here for more information.
Pi Phi "Favorite Things" Party!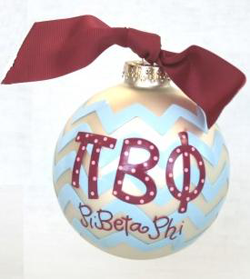 Please join us Wednesday, November 2, at 7:00 p.m., Pepper Edens' home.

Here's how it works: Think of one of YOUR favorite things. Then bring TWO of that one thing ($15 max per gift). One at a time, each person will introduce their favorite thing, draw two names and hand out their favorite thing to those two lucky Pi Phis. By the end of the night, everyone will go home with two new goodies to enjoy, plus lots of great gift/stocking-stuffer ideas for the holiday season. We hope you will join us for this fun evening at the beautiful home of Pepper Edens.
2016-17 Senior Alumnae Club Executive Officers
Co-Presidents
Tricia Ayers
Lori Milner
Co-First Vice Presidents
Susie McGee
Gail Orr
Second Vice President
Shelby Edmoundson
Recording Secretary
Katy Smith
Corresponding Secretary
Leslie Fletcher
Finance
Amy Vanderhill
Treasurer
Martha Charbonnet
Parliamentarian
Leslie Jackson
Recruitment
Melissa Garlington
Panhellenic Delegate
Margaretta Snell
Advisors
Anna Reppert
Julie McCuen
---
Pi Phi Events
Get the latest information on all our upcoming events on our calendar. General meetings, board meetings, interest-group events, committee meetings, and foundation happenings--it's all there for you!
Alumnae Membership
If you are new to Houston and would like to learn more about joining our alumnae club, please visit our Join page.
If you are already a member of the Pi Beta Phi Houston Alumnae Club and would like to pay your dues for this year, visit our "Pay Member Dues" page.
Member login
Please log in above to access the members-only sections of the site. Any trouble? Email us.